Summer Reading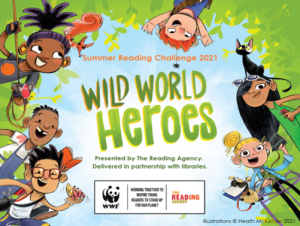 What is the summer reading challenge?
The summer reading challenge is a nationwide challenge that keeps children reading throughout the summer holidays in a fun and engaging way. It also gives children access to hundreds of free eBooks, activities and videos.
This year's challenge is called the Silly Squad and is all about funny books, happiness and laughing! Lots of serious things have been happening in the world and during summer we think it's time to have some fun!
Better yet, it's all completely free!
Click the link below to register with Bradford Libraries.
https://www.bradford.gov.uk/libraries/children-and-young-people/wild-world-heroes-summer-reading-challenge-2021/